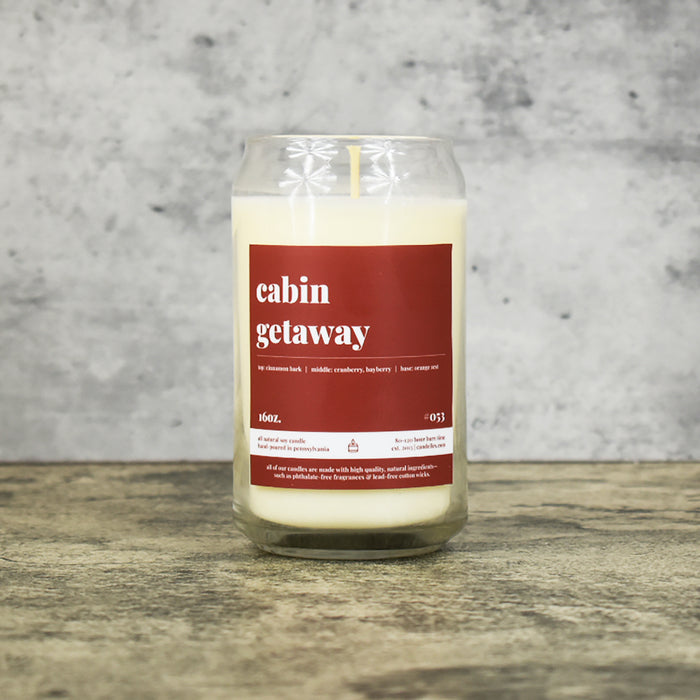 Cabin Getaway Scented Soy Candle - 16oz
Cabin Getaway is a lovely mix of fragrances for a true, cozy, vacation.
Fragrant Notes: top - cinnamon bark middle - bayberries, cranberries base - orange zest
This candle comes in our new can vessel, holds 16oz. of soy wax and has a burn time of 80-120 hours.