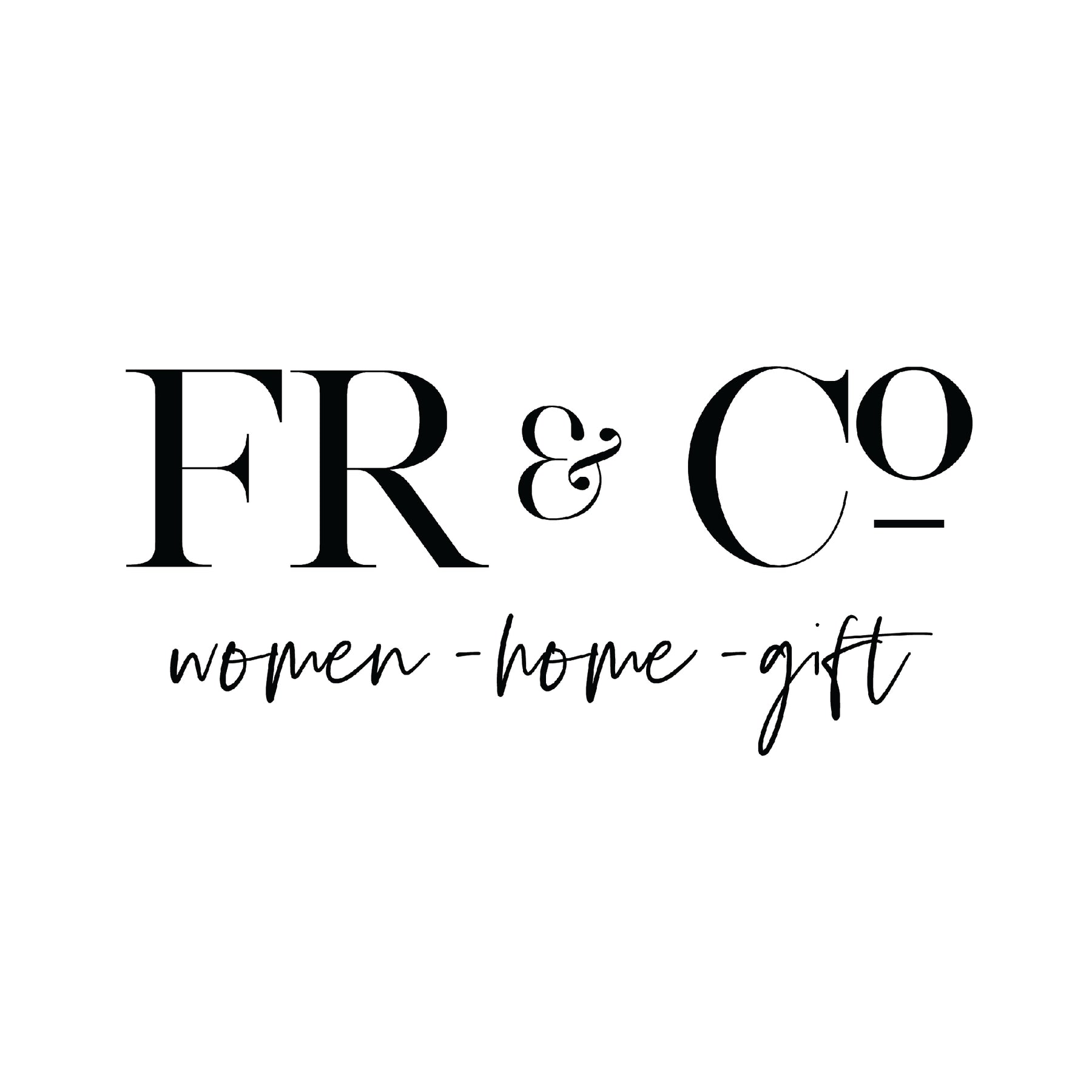 Where did Frank Regards go and Who the hell is FR & Co?
We rebranded.
Frank Regards started in my apartment 4 years ago as a greeting card company. My purpose was exactly as it sounds, I wanted to bring greeting cards to the market that said exactly what someone meant, they would be frank. Frank regards, if you will. That brand and that purpose was (and always will be) near and dear to my heart but we've grown. Our mission hasn't changed but the way we fulfill it has. This year we're debuting a brand that will serve a greater audience and a greater purpose. It was a long process and surprisingly emotional for me. 
Last year, as my own life entered a new stage (motherhood) I started to question who we had become as a brand and where we were headed.
Our mission then (and now) is to bring something exciting to a woman at any stage of her life. We want to be there with you if you're headed off to college and just starting your coffee mug collection, engaged AF and ready to celebrate in style, decorating your first home (or your 3rd home) becoming a mom for the first time and dreaming of copious amounts of vino or dropping your youngest off for college and dealing by drinking copious amounts of vino. We want to be here for the first time Nana's, and for the woman who is 55 and living her best life with absolutely no labels.
We want to be there for a woman at any stage in her life.  
This long thought process lead us to question who we want our brand to be every single day. We want to help women fulfill their lives. We want to be along for the ride. For whatever version of life they're choosing to live. We want our designs, products and the partners we choose, to fulfill this mission by bringing women quality products at affordable prices.
Quality products at affordable prices. 
There's a lot of responsibility in such a short sentence. If I personally can't vouch for the product, we don't carry it. If I wouldn't want that product in my home or on my body, we don't produce it and we don't bring it to market. We quality check every single item. We touch dozens of materials, sample multiple prints and over-communicate with our production teams to ensure the product we bring you is GREAT. We want shirts to be soft to the touch, sweatshirts to be long for leggings, coffee mugs to be dishwasher safe, and pillows that are over-stuffed, not under-stuffed. We are finicky about our goods but it's because we want them to be above-average and that doesn't change just because you no longer read Frank Regards on the label and now find FR & Co.
Introducing, FR & Co.
In 2018, FR & Co is working on expansions to our traditional line of products, as well as introducing a line of home goods and rolling out a sister company, FR & Co Kids. (My son, Leo just turned 1. So if you personally know me, you knew this had to be coming!)
With the rebrand to FR & Co and the launch of FR & Co Kids, we want to assure you that the humor and honesty you've found in Frank Regards isn't going anywhere. Hence, the decision to keep "FR" because that's still who we are at our core. FR is still here, but as our lives evolve so has our brand.  
So, we rebranded.