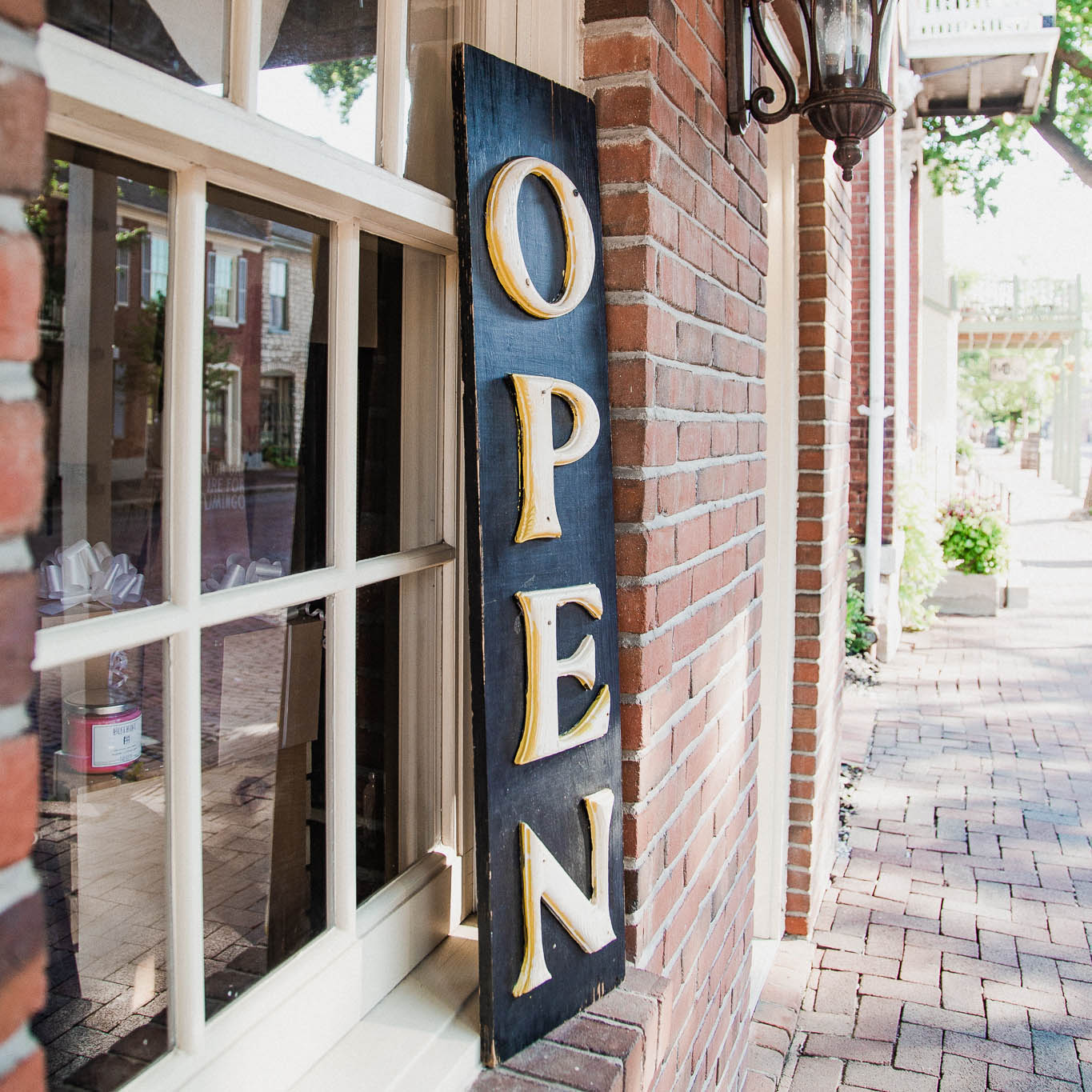 How FR & Co Became a Storefront
In June of 2017, our small team of two had outgrown the office space we were leasing on Second street. We were only six months into our one year lease but we were functioning inefficiently and our company moral was suffering due to lack of organization, natural light and overall room to breathe. As a result, I had to take a step as a business owner that didn't look the best on paper but there was no doubt in my mind that it was time to move forward.
By July of 2017  (yes, about two weeks later) we paid out our lease terms on Second street, packed up our disaster of an office space and moved one whole street over to Main street, St. Charles. With absolutely no exaggeration - you could throw a rock from our office on Second street and hit our new space on Main street. What can I say? I'm a creature of habit, so we didn't move far. The space was something we could grow into (and boy did we grow! we outgrew it 2 months later and moved online operations to a separate office & warehouse location.) The Storefront location on Main street was ideal - I just couldn't pass up the opportunity.
There we were on Main street in St. Charles; we had made it! For so many local small businesses and aspiring boutique owners, it's a big deal to be part of this particular street. Main street is a historic district - flooded with rich history, brick paved roads and a community that works diligently to maintain the integrity and beauty of the street. It felt surreal. Not only did I now have my own Storefront, with FR & Co products displayed proudly throughout the store, but I would slowly start to become part of something larger than the street - the community. In months to come, we would experience the many festivals and events that are unique to our street (more on this later!)
On August 11th, 2017 we opened the doors to our friends and family for the Grand Opening of The Storefront. We were nowhere near ready but we had to take the leap. (Seriously, if we didn't open those doors and start making money soon I was going to be delivering pizzas on the midnight shift.) So, with only one-third of our retail floor stocked with product, friends serving as bartenders and 90% of the display pieces being furniture from my house - I experienced one of the best nights of my life. And the crazy thing is, it probably didn't seem like much to many folks there with us that night but I spent the entire evening fighting back tears as so many people came out in support of this brand and in turn, my dream.
In the past year, we've moved our office and warehouse operations out from the back of the store and filled every space from front door to back door with products we're proud to offer. We've turned the stock room into a Baby and Kids section and we've met thousands of customers we can't wait to see again. More effort, struggle, growth and gratitude has taken place since July of last year than I could ever begin to express in one blog post.
So for now, I'm going to embrace the year past (pat myself and my team on the back) and prepare for what the next year has in store for us!